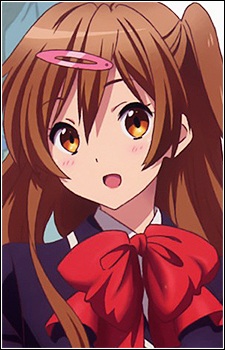 Name
: Sadashi Hayashi
Nickname
: Sada
Clan
: Hayashi Clan
Birth Day
: May 20
Current Location
: Kita
Age
: 22
Weight
: 115
Height
: 5'5"
General Appearance
: Sadashi is an average height and on the lower end of a normal weight for that height. She is slender and slightly muscled, but she does not feel solidly built of muscle to the touch. She has light brown hair, closer to a shade of chestnut, and full, round amber eyes. She is somewhat pale, as she spends more time indoors than outside. She has a smooth, younger looking face, which sometimes gets her mistaken to be a few years younger than what she is. Her hair frames her face, and falls to the middle of her back. Sadashi keeps her hair tied up in a ponytail, and if she is fighting or training, she clips her hair to the top of her head in a loose bun.
She normally wears looser fitting clothes, though nothing too revealing. She sticks to dressing herself in blues, greens, or beige. She wears pants and skirts equally, and she typically wears shorter sleeved shirts with a sweater of some kind overtop if she feels cold.
In formal situations, Sadashi wears silk sleeveless dresses, or kimonos, depending on the type of event. If the event is a family affair, she will dress in an appropriately colored kimono and obi, complete with tabi (socks) and geta (wooden sandals. If, however, the event is outside of her clan, she will wear a silk dress that is either black, navy blue, or forest green. Her dresses touch the top of her ankles, and she wears a gauzy scarf of the dress's color around her neck and matching gloves. She also carries a small handbag with her that she hangs around her wrist. She will typically also leave her hair down and flowing for the event. She also dresses in high heels, which she is sure to polish before going to the event. The handbag contains a pair of flats for her to change into, should her feet become sore. It is clear from Sadashi's build and appearance that she is used to having certain luxuries in her life.
Speech Patterns
: Sadashi typically adds honorifics to the end of names. For example, if she is close to someone, she may call him or her Name–kun or Name-chan. In rare cases, like with childhood friends, such as Toga, she will drop the honorific, and perhaps give her childhood friends annoying nicknames. If, however, she is annoyed by someone, Sadashi will mutter "temei", "baka" or "baka yaro" under her breath. If someone really angers her, she is prone to throwing out the insult "tako shine." These instances are somewhat rare, and the insults are always mumbled, as to not erode her clan's reputation with her foul speech.
Habits
: Sadashi is driven to achieve her life goals and has a habit of planning her next step toward her desired outcome carefully. She also has a habit of trying to fix others' problems and bring peace to stressful situations, though sometimes, she has been known to get caught up in the fray of the fight in the heat of the moment.
Illnesses
: N/A
Ethical Axis
: Neutral
Moral Axis
: Good
General Personality
: Sadashi Hayashi is an ambitious person by nature. She puts her all into everything she does when it comes to completing her goals and finding her destiny. She does not like to flaunt her ambitions, as she would rather read and research and plan before letting her ambitious side out around other people, unless she is close to them. She prefers to fight in the name of peace and is a sensible and grounded person. As such, she prefers to observe situations and think them through in order to offer sensible insights to problems. Usually, Sadashi is kind and polite, treating most everyone she meets the way she would like to be treated.
Despite her overall gentle nature, Sadashi has quite a stubborn streak that causes her to be unable to see logic in some situations, as she will stick to doing things the way she sees most efficient, even if she is mistaken on her information. She also tends to hold grudges for a while before being able to move past certain situations. As a result, Sadashi is prone to fits of rage when she is confronted about her grudges or stubbornness. While she does not tend to be violent in these situations, she is more likely to fight the people she is closest to, either verbally or physically. Once she has expelled her rage, she becomes slightly apologetic. This rage can cause people who know her to label her as "bratty" at times.
In combat, Sadashi remains quiet and allows her skills to talk for her. She will do her best to negotiate with an opponent before fighting, but, if a fight is unavoidable, she will go all out on the opponent, thinking quickly on her feet in the heat of battle. After fighting, Sadashi will offer to mend any wounds she inflicted, as she sees fighting as a useless means to an end. She will only outright kill an opponent if there is no other solution available to her.
General Opinion
: Sadashi tries to treat everyone fairly. She is not necessarily an open person, but she knows how to socialize with others if she needs to. She is not quick to judge people, unless she knows them well or they extremely annoy her. She does her best to just harmonize with others and bring peace to stressful situations.
Mother
: Akiko Hayashi
Father
: Eito Hayashi
On again off again Friend with Benefits
: Toga Samuru
Birth Location
: Isolated Port Town
Story
: Sadashi Hayashi was born under the constellation of the bull, Taurus. Her parents delighted at this, for it meant their daughter would be strong and reasonable. They knew she would be able to hold her own in any slum fights that may break out around her, due to her family's old and revered clan. The Hayashi's were well off, well, for living in the area that they did. As such, Sadashi had access to books, an allowance, and proper education at the Ninja Academy. The Hayashi clan also heeded their superstitions of the past. As soon as Sadashi was a week old, her parents arranged a marriage to Toga Samuru. The boy did not come from a clan, something that was unsettling to elders in the Hayashi clan, but the stars aligned, and the ruffian was to become an addition to the family. The bull must marry the ram, and there would be disaster on the clan if the match did not take place.
Sadashi therefore grew up knowing her destiny from a young age. She was tutored as a small child in the art of high society, and she often studied books on ninjitsu and her clan's secret techniques late into the night. For her, life had a sense of ease to it. She would go to train with the clan, leave to train under the founder of the Hayashis to learn what her parents did not know and then return as a young lady, wed Toga, and be set for life. Secretly, Sadashi began to train in her room when no one was watching her and gathered the basics of becoming a shinobi fairly quickly. One day, she had nearly been caught by her mother, Akiko Hayashi, and decided to venture out into the slums to find a secret training spot. She carefully walked around the slums, keeping an eye out for anyone who might cause her harm, when she noticed a young boy with bright red hair, sitting by himself. The girl clutched her book to her chest and decided to walk over and introduce herself, since she felt drawn to the boy. As though fate smiled on her, she met Toga Samuru that day. She found that the boy had no clan and dreamed of becoming a samurai. She read to him from her book, and, instead of finding her training area, she promised to keep visiting him.
Sadashi kept visiting Toga for years, until, one day, he informed her that he was going to leave soon. He had to get out. Sadashi clasped her hands together, feeling tears well in her eyes. She was to go to the Academy soon, anyway, as she had grown from a child to a young teenager and had learned all she could from her clan regarding secret jutsu and social skills. She said nothing to Toga and returned home, hiding her emotions from her parents. If they had ever suspected her betrothed was leaving without a proper goodbye, she would have been forced to marry him on the spot.
She had grown to like Toga, despite his nature, and, since they were to be wed, she supposed that some of the pain she felt in her chest was due to love. The girl glanced at her bookshelf and saw her coin purse, bulging with ryo. She had been saving her allowance to go with Toga on his adventures, since her own life seemed so dull. Now, however, she wondered how her friend was going to leave the port. She concluded that she could wait for Toga to return, explain the situation to her parents after the fact, and give her supposed future husband her money. Sadashi knew that she would be forced to marry Toga the second he returned to town, and doubt plagued her mind. What if the traditions were misguided?
Before Sadashi could find Toga, he appeared at her window.
She allowed him in, holding a finger to her lips. A strange look washed over his face, and the girl nervously eyed the door. She backed away from the boy, realizing for the first time just how much he had grown. His red hair shone like fire in the moonlight. Sadashi felt her body bump softly against the door and noticed that Toga had advanced as she had retreated. She noted his arm holding the door closed and heard a faint click. She thought she saw her childhood friend's gaze fall on her coin purse, but then, he touched her cheek lightly. Sweet nothings filled her ears, and she felt herself become dizzy from the hammering of her heart in her chest. She never told Toga of their arranged marriage. She didn't want to hold him back. She figured that the clan would inform him when the time came. The girl leaned her body into Toga's chest, breathing in his scent, but saying nothing. Her body burned and ached in ways she thought not possible until now. She felt her body stumble back into her bed, and she let Toga have his way with her. She woke in the morning to find her coin purse gone and a spot of blood on the bed. Her body shook, and she felt nauseated. She knew Toga had left her. Sadashi told her parents that her life was her own now, and if they wanted proof, to look at her sheets. She turned from their bewildered expressions and left for the founder's house that day.
While at the founder's, Sadashi excelled in her classes, though the other clan members had to urge her to fight. She begrudgingly accepted this role and dominated her opponents in matches. Afterward, she always offered to help the other children up or to treat their wounds, which normally got her laughed at, but she did not care. She could carve her own destiny now. Sadashi graduated from the schooling with high marks and quickly focused herself on training and went on to the next level in her shinobi journey. The young lady returned to see her family, only to find that they had relocated themselves since the incident. While she walked around the slums confidently, she heard whispers of a certain redheaded samurai who had killed someone important. For the first time, Sadashi felt an inconsolable rage in her heart and realized that all the training she had put herself through was to extract her revenge.
No sooner had she entered her old home, she encountered Toga again. Her rage exploded upon him in a volley of punches and kicks. She restrained herself from using jutsu. For whatever reason, she still felt captivated by Toga, and though he appeared before her broken, he had grown into a handsome man. After her rage subsided that night, she allowed him to take her once more. Once again, he vanished the next day.
Sadashi returned to Kita. She was no longer bored with her life, but she was also confused. Her goals had always been so straightforward. Maintain peace. Train other children who wanted to become ninja, but, whenever Toga entered the picture, things became twisted. One day, she entered a class in order to give a demonstration to the students, and spotted an adult mixed in with the children. His red hair still glistened like flames. She said nothing to the teacher and left Toga to his own devices, watching him excel. Sadashi hoped he found his happiness, and ignored the rumors spreading of his womanizing ways. Destiny certainly had dealt them a cruel hand, but she knew that she would be there for Toga as a friend, and set her sights on gaining the highest rank she could while instructing others in the art of the shinobi.